Verizon likely to launch new messaging service in early 2019
8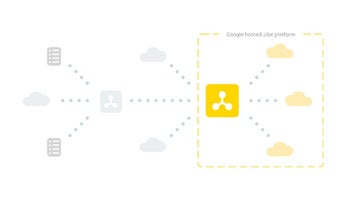 Verizon is expected to launch RCS (Rich Communication Services) text messaging in February 2019 to provide its customers with enhanced messaging solutions,
The Verge
reports. The information was recently confirmed by Verizon's SVP of consumer products during a business-focused GSMA event, but an official announcement is still pending.
Earlier this month,
Fierce Wireless
reported that Twilio, an app development company, confirmed the information change during their company's quarterly conference call with investors. Twilio expects its revenue to grow in Q1 2019 thanks to its SMS messaging business through Verizon, the company's CFO said.
The enhanced messaging solution, also known as RCS Chat, is expected to replace SMS, but that will require carriers to update their systems and add Universal Profile, a special protocol needed by the RCS technology that enables messages to be sent between different carriers.
Apparently, Verizon's RCS solution will feature support for
Universal Profile 1.0
, which means consumers should be able to send messages across other carriers' networks.
Currently,
T-Mobile
, Sprint and U.S. Cellular are the only carriers in the United States that offer RCS technology that allows messages to interoperate between their networks, but not all smartphones feature support for RCS messaging yet.
RCS messaging allows users to share images, videos and sound clips, as well as other types of media such as emoji and stickers. The new messaging solution also supports group chats, audio and video calls, locations sharing, read receipts and other advanced features.
Basically, the Android Messages app on your smartphone will get an upgrade to make it work like iMessage or Facebook Messenger. For more details on how's it working and why it's important for the future of messaging, make sure to refer to our extensive
RCS messaging article
.