Value Pack update for the LG Optimus G Pro revealed in video
17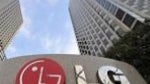 In Korea, the
LG Optimus G Pro
is expected to get an update sometime this month. The so-called
Value Pack
update offers a number of new features to the handset. Dual Camera allows you to record using both the front and rear cameras at the same time. Smart Video uses the front-facing camera to track your eyes while you are watching a movie. If it detects that your eyes are open, it keeps playing the movie or video you are watching. Once it detects that your eyes are closed, the phone stops playing the video.
Pause and Resume recording lets you record short snippets of video as if they were right off the Vine. LG's top gun is going against the
Samsung Galaxy S4
and the Samsung GALAXY Note III whenever that model becomes reality. OEMs' like Samsung and LG are loading up their high-end models with cool new features, looking to help users
multitask
, for example, or save battery life by going to sleep when you do.
And there is more than one way to skin a cat. Samsung uses MultiWindows to cut the screen in two so that two apps can be used at once. Fellow Korean manufacturer LG uses QSlide, which allows you to view 2 apps at once in full size with one app appearing solid and the other translucent. Using the QSlide bar on the screen, you can determine how translucent and how solid the two apps appear.
Take a look at the update by clicking on the video below.
source:
LG
via
Engadget
Recommended Stories