Users more interested in Lumia smartphones than in Windows Phone itself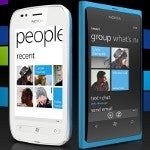 Google Trends, as its name suggests, is a service that can provide information as to how often a particular term is being searched for. For example, if you input "Windows Phone", you get a pretty, steadily growing graph, which peaks at times when Microsoft's mobile platform has been more of a hot topic than usual. Yet if you add statistical data about the term "Lumia", things get a bit more interesting.
That is because
search queries for Lumia outpace those for Windows Phone
, as indicated by Google's aforementioned service. In other words, customers appear to be more interested in the Lumia brand than in Windows Phone itself, although one might think that it would be the other way around. Furthermore, there is a peak in Lumia searches almost every time when Windows Phone news references spike, although Microsoft's platform still has the lead when it comes to media mentions.