Nokia chairman says it has a contingency plan in case Windows Phone 8 fails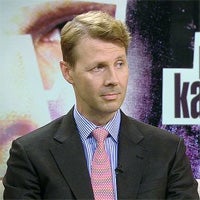 Around this time last year, Stephen Elop made it very clear Nokia was all in with Windows Phone by saying
there was no Plan B
. He said, "Plan B is to make sure Plan A is very successful." Either things have changed in the last year, or Elop is not privileged enough to know about super secret Plan B.
On an appearance on a Finland-based TV show, Nokia chairman Risto Siilasmaa said that Nokia does, in fact, have a contingency plan in the event that Windows Phone 8 powered products doesn't meet sales expectations. Siilasmaa, who has only been in position since May, went on to say that he was sure Windows Phone 8 would be a success, which is obviously a bit of a contradiction.
Unfortunately, Siilasmaa did not comment on what Plan B is, but when asked about the initial decision to switch to Windows Phone, he said, "Symbian's market share has come down close to zero." Based on that, we think it's pretty safe to say Nokia is beyond the point of no return when it comes to it considering Symbian its bread and butter.
Could we ever see lines of Android powered Nokia device? We guess anything is possible in the event of a catastrophic failure of Windows Phone, but it seems that Nokia is quite committed to making Windows Phone work in the long haul.