Update to Amazon Kindle Fire adds Parental Controls and more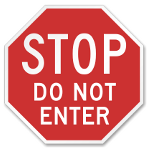 The fact that the Amazon Kindle Fire is a low-priced tablet and
the most popular Android flavored one as well
might lead to the device ending up in the hands of many youngsters. For many parents, this isn't an issue. For others, it might seem like they have given their sweet little angel Pandora's Box. In order for those parents to feel more comfortable with giving their kids a tablet, the
latest firmware update for the Amazon Kindle Fire brings Parental Controls
to the unit.
The update to version 6.
3.1
should automatically be installed on the device and if it isn't, you can go to the sourcelink for instructions on how to manually download it. After the update, you will find Parental Controls which allows you to
password protect certain functions
like streaming video and even making purchases at Amazon's Appstore. With password protection enabled, the user will have to enter a previously set password to make a purchase, or stream video.
Parents can also completely block functions
like Web, Newsstand, Books, Music, Video, Docs and Apps. On the main Kindle Fire screen, any function blocked will be "grayed out" and will be unavailable for use.
There are other new features being added to the tablet with the update, including the ability to
share specific parts of a book
that you are reading on the tablet, to your social networks. Students will now be able to buy print-replica text books at a savings of as much as 60% over the cost of buying the textbook and the clock for renting a video now starts ticking once you begin to view it instead of when you downloaded the video as in the past. You can view the entire changelist at the sourcelink.
source:
Amazon
via
MobileBurn