Amazon Kindle Fire is now the most popular Android tablet
15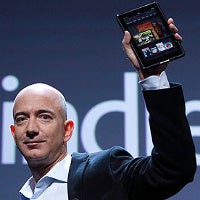 The Amazon Kindle Fire is among the newest arrivals to the Android tablet family, but it has already managed to climb to the top in popularity, zipping right past the Samsung Galaxy Tab to end up in most users' hands, according to latest research from Flurry.
The analysts estimated the
Kindle Fire's share
at 35.7%, a margin of a percentage point above the Samsung Galaxy Tab which accounted for 35.6% of the market.
To arrive at the numbers, Flurry used application session numbers from Android tablet comparing their use in November and January. Back in November, the Fire only had 3% and then it obviously surged in popularity over the Holidays.
At the same time, while being the most popular Android-based tablet, this doesn't exactly speak miles about the actual sales of the Kindle Fire. The Android tablet market is still just a fraction of the
iPad market
. Latest data has suggested that Amazon's tablet has sold nearly 6 million units.
Together with the Samsung Galaxy Tab, the two make up the
overwhelming majority of Android tablets
. Strategy Analytics suggested another number for Android tablets, mentioning a total of 10.5 million slates.
What's particularly interesting, though, is the different usage patters on the Kindle Fire and the Galaxy Tab. Flurry's analysis concludes that users on the Fire were 2.5 times more likely to download paid applications.