Water-resistant Motorola Moto X4 launches as an Amazon Prime phone for just $329
11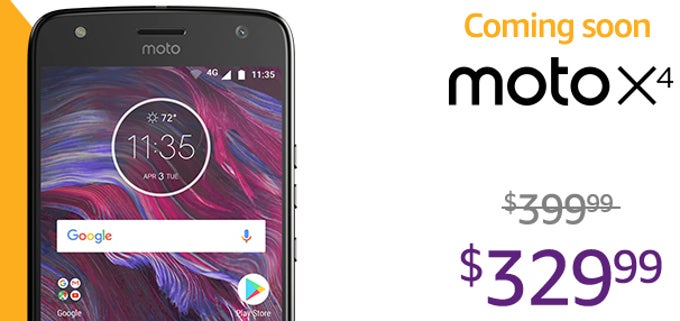 Motorola's newest mid-range smartphone, the Moto X4, is launchingin the USas an Amazon Prime phone. Thus, Prime members can get the device for $329.99instead of the regular $399.99 price, though this means the X4 will have Amazonoffers and ads on its lock screen. TheMoto X4 Prime will be released on October 26, unlocked and compatible with all US carriers,and pre-orders should be open later today.
Stating tomorrow, October 19, the regular, non-Prime versionof the Moto X4 will also be available to pre-order (for $399.99, shipping onOctober 26). The handset will be sold via Motorola's own website, plus variousretailers like Best Buy, Newegg, and B&H. Moreover, mobile operators Tingand Republic Wireless will sell the phone, too. The Moto X4 is already offered viaGoogle's Project Fi, though it's not yet ready to ship.
Featuring a water-resistant design, the Moto X4 is made outof metal and glass, sports a 5.2-inch 1080p display, and is powered by a prettycapable (but not high-end) Qualcomm Snapdragon 630 processor. The handset alsooffers a dual 12 MP rear camera, a 16 MP front-facing camera with flash, 3 GBof RAM, 32 GB of expandable storage space, and a 3000 mAh battery.
Currently running Android 7.1 Nougat, the Moto X4 isincluded on a list of Motorola devices that will be updated to Android 8 Oreo"starting this fall." To find out more about the new smartphone, makesure to check out our Motorola Moto X4 hands-on.
source: Amazon via PhoneScoop