Android One Moto X4 launches on Project Fi, will be updated to Android P
7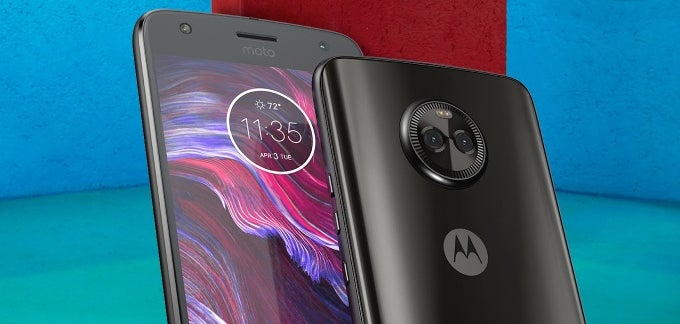 Google today announced that it's bringing Android One to theUS- just as recently rumored. The very first Android One smartphone to bereleased stateside is made by Motorola, and it's none other than the Moto X4 (firstrevealed at the end of August). The handset will be available on Project Fi, Google's ownwireless service that relies on both Wi-Fi and LTE (thanks to partnerships withT-Mobile, Sprint, and US Cellular).
The "Android One Moto X4", as Google is callingit, is different from the handset that Motorola will be selling only when itcomes to software, as it's got Android One on board - this is the "purestform of Android", initially developed for lower-end handsets in emergingmarkets around the world.
According to Google, Android One will allow owners of thisMoto X4 to get an update to Android 8 Oreo by the end of 2017. Interestingly, Googleeven mentions that the device will be among the first to be updated to AndroidP (of course, this will likely happen sometime in the second half of 2018).
Highlight features of the Moto X4 include a 5.2-inch 1080pdisplay, a dual 12 MP rear camera, an octa-core Snapdragon 630 processor, and adust- and water-resistant body.
Google says the Android One Moto X4 will be available topre-order via Project Fi starting today, for $399. Owners of select Nexus phonescan trade in their devices and receive discounts of up to $165. Moreover, folks whotrade in by October 5 can earn $50 Fi credit. The Moto X4 is joining the GooglePixel and Pixel XL - the only phones that are currently available to orderright away on Project Fi.
At this very moment, the Android One Moto X4 isn't listed on ProjectFi's website, but it should show up later today at the source link below.
source: Project Fi