Deal: Buy an unlocked Essential Phone for $100 off
7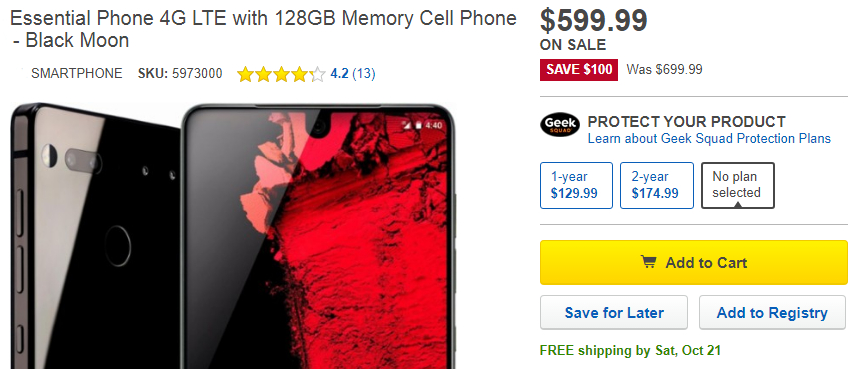 Update: Best Buy's deal is no longer available, but Essential is now officially selling its phone for just $499, and that's a permanent price cut.
With its high-end specs and rare build materials (includingceramic and tough titanium), the Essential Phone is not a cheap device, beingsold for $699.99 unlocked. If this rather high price is what stops you fromgetting the handset, we have good news - the Essential Phone can now be purchasedfor $599.99 ($100 off) via Best Buy.
Only the black version of the Essential Phone is offered for$599.99, so the newly-released white model still costs $699.99. Nevertheless,if you're interested in getting the smartphone, go ahead and visit Best Buy via the sourcelink below.
The unlocked Essential Phone is compatible with all major US carriers.The phone currently runs stock Android 7 Nougat, but an update to Android 8Oreo is coming soon. Since launch, the Essential Phone already received acouple of major software updates that improved its overall performance, fixedbugs, and made its camera much better.
What do you say, is $599 the right price for an EssentialPhone?
source: Best Buy