US carriers' payment system ISIS to be backed by the mobile security expert Gemalto
1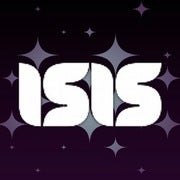 Gemalto is a Dutch company with a long-standing tradition in providing mobile security solutions, and it was rumored earlier this year to be
working with Apple on creating an embedded programmable SIM
, which allows you to change carriers with a simple app, before
the EU carriers shot the idea down
.
Now the
US carrier-backed mobile payment system ISIS
, has entered an agreement with Gemalto to provide the security features of the new venture. Gemalto will oversee the security of transactions between mobile devices with ISIS, and the banking consortium behind the payment scheme.
It won't provide the payment services themselves, but will issue the applications for the transactions, as well as coupons, rewards and loyalty cards that will be coming with ISIS. Thus AT&T, T-Mobile and Verizon can each choose the merchant or service provider that will have access to its mobile payments network, which might go in the face of other alternatives like
Google Wallet, which won't be present on Verizon's Samsung Galaxy Nexus
, for example.
source:
GigaOM