Google Wallet to be blocked by Verizon on Samsung GALAXY Nexus?
28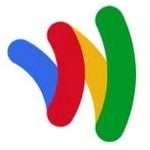 While many potential buyers of the
Samsung GALAXY Nexus
didn't give it a second thought, others figured that they would be buying a device that would probably work with Google Wallet. Like the only other smartphone that supports Google Wallet (the Google Nexus 4G), the GALAXY Nexus will have the necessary NFC chip embedded in the battery door. Unfortunately, Verizon will not allow the first Android 4.0 phone
to access Google Wallet
.
The reason for this is quite simple. Big Red is one of the companies involved with
Google Wallet competitor ISIS
, which also uses NFC technology. Others involved with ISIS include manufacturers
HTC
,
LG
,
Motorola
,
Sony Ericsson
,
RIM
and
Samsung
. Other carriers involved are
AT&T
and
T-Mobile
. Interestingly, both of those mobile operators offer carrier-branded versions of the Nexus S with NFC capabilities, but like Verizon will allegedly do with the GALAXY Nexus, Google Wallet is blocked from use on those models by each carrier.
So now, we have the ironic situation of a Google app unable to work on a pure Google phone. With AT&T and T-Mobile part of the ISIS family, we wouldn't be too surprised if Google Wallet turns up missing on a future GSM model of the Samsung GALAXY Nexus for those two carriers as well.
Unless Google wants only Sprint to offer phones that can access Google Wallet, some of those involved with ISIS are going to have to start being a little more flexible toward Google Wallet.
source:
9to5google
via
AndroidCentral