Two-year old smartphone maker Xiaomi builds more share in China than Apple
8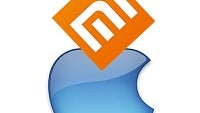 The smartphone market in
China is growing at an exponential rate
, and while growth continues worldwide, China and India are leading the pack with growth in triple-digit-percentages, while China alone consumes nearly as many smartphones as the rest of the world combined.
Apple has enjoyed great success with the iPhone, but one area where the iPhone has languished is in developing markets. The reason is simple, it is too expensive for median wage earners in those countries to afford.
In addition to price obstacles, Apple might have had more success in China if it were willing to develop a handset that worked on China Mobile's proprietary network. After all, the world's largest carrier has over 700 million customers which make an enticing target for any manufacturer.
Despite those obstacles, Apple has been able to remain as one of only two foreign companies to be on China's top ten OEM list. One company that has propelled itself from
"zero-to-hero"
status in China is
Xiaomi
, who has now
surpassed Apple in Chinese marketshare
in the two-years of the company's existence.
As you might imagine, the Xiaomi recipe for success is low price, high-spec hardware. We are not talking about in-house generic processors either. The flagship smartphones are
sporting Qualcomm silicon
, decent designs (and colors), at least a 720p display and 8 or 13MP cameras. A contender in any market right? Well these devices are impossible to ignore when they are between only $250-$400 off-contract. Prices like that make for a popular device and the Chinese know a good deal when they see it too. In one case,
its Mi2S Android handset sold over 200,000 units in just 45 seconds
.
Another ingredient in that success is a closely held distribution channel. Currently Xiaomi smartphones are only sold in China and Taiwan. When you consider that the price point is also a driver for the growth of the market overall, Apple cannot get its affordable device, the
iPhone 5C
, in stores soon enough.
Will that be enough to fend off the explosive expansion of homegrown enterprises like Xiaomi, or bite into the giants that are Huawei and ZTE? Time will tell, but time is money, and money is precious. It may be Apple's only opportunity to consider a "China specific" product going forward to keep in the running.
source:
CITE World