Tumblr backing away from Yahoo? Microsoft and Facebook are waiting in the wings
5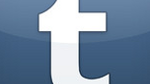 With
Yahoo's board meeting later today to discuss buying hosting site Tumblr for $1.1 billion
, sources with knowledge of what both sides are thinking are saying that Tumblr is beginning to get "
cold feet
" about the acquisition. Tumblr executives are believed to be wondering whether the price is
too low
even though a recent funding was done at an
$800 million
valuation.
Tumblr might be have lucked out because we could see a bidding war with Microsoft and Facebook both said to have an interest in the site. Yahoo's investment bankers are probably scrambling to get a lock-up on the deal so that if Tumblr ends up using Yahoo as a stalking horse to get a higher deal from someone else, the company could get a pay day of some sort.
Yahoo CEO Marissa Mayer is said to have a
crush on the company
, believing that it could be the centerpiece of her strategy to make Yahoo hip and relevant once again. With $13 million in revenues last year expected to hit $100 million this year, Tumblr has been
cashing in on its decision to sell mobile ads
, which combines perfectly with the latest stats showing that 1 in 4 who visit the site do so on a mobile app.
Since Microsoft doesn't need a public makeover as bad as Yahoo does, it might be looking to enter this deal merely to thwart Yahoo's plans or raise the cost of the transaction forcing Yahoo to pay more to clinch the deal. Ad revenue is not Microsoft's game. On the other hand, the company's new CFO, Amy Hood, is an ex-Goldman Sachs executive who was in on the software giant's purchase of Skype. And while E.F. Hutton has been out of business for years, when Amy Hood talks, Steve Ballmer listens.
A Facebook bid for Tumblr makes more sense with the former's reliance on social networking ads. On the other hand, whichever company does buy Tumblr, it will have to get rid of the
porn problem
(sounds like we are talking about termites). On Tumblr, many of the web sites created by users are porn related and will probably be removed since none of those sites really help the purchaser of the hosting company monetize ownership of the site.
As we pointed out, Yahoo has an event scheduled for Monday which insiders say has to do with an update for Flickr, not a purchase of Tumblr. Meanwhile, while we don't know how good a shopper Marissa Mayer is, we soon are about to find out.
source:
MicrosoftNews