Yahoo's Board to meet Sunday to discuss $1.1 billion all-cash deal for Tumblr; press event set for Monday
12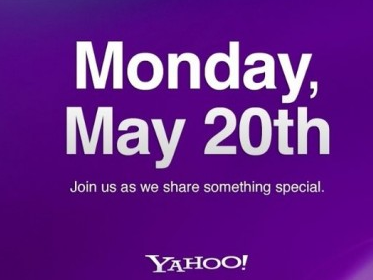 Yahoo announces a press event for Monday
On Thursday, we told you that
Yahoo CEO Marissa Mayer is fixated on buying hosting site Tumblr for $1 billion
. According to people close to the situation, Yahoo's board is going to get together on Sunday (that's why they earn the big bucks) to discuss an
all-cash $1.1 billion offer for Tumblr
. Sources in tune with Mayer's thinking say that Tumblr will be the property that Yahoo will use as the base for the company going forward, attracting the young and hip crowd to what has been an aging platform.
The deal has apparently been agreed to by Tumblr although nothing is set in stone until both sides make the announcement. That will come as soon as Monday assuming Yahoo's board
rubber stamps
the acquisition. Mayer turned to Tumblr about 6 weeks ago and its strength in mobile is another reason why the executive is so enthused about the company. According to comScore, 25% of the site's visitors come from a mobile device.
After the acquisition, Tumblr CEO David Karp will continue to run the business and will be given the room to grow the business with a four year contract. Meanwhile, Yahoo has scheduled a major press event for Monday at which the Tumblr acquisition could be announced. But Bloomberg is reporting that the press event will be held to announce an update to the Flickr photo-sharing site.
source:
AllThingsD,
Bloomberg