Trade in an Apple iPhone 6 or newer, and T-Mobile will give you a 32GB Apple iPhone 7 for free
23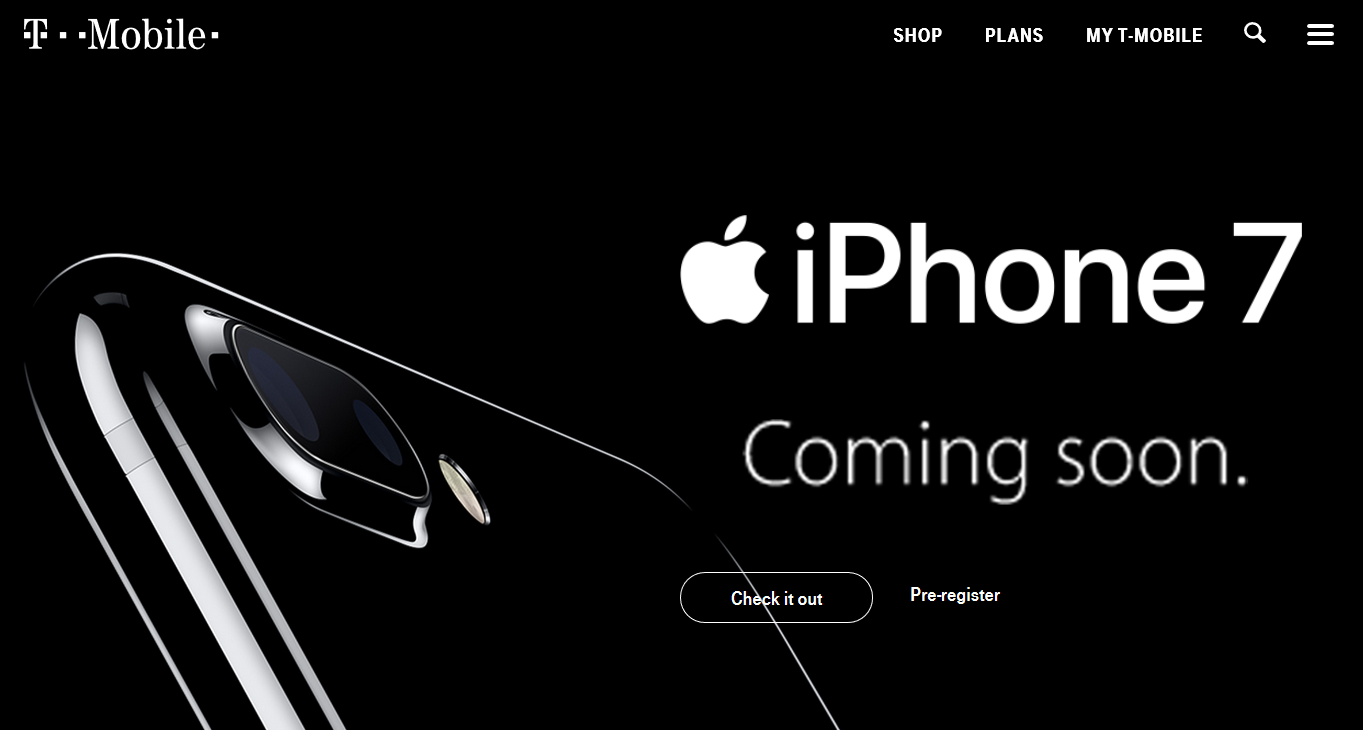 Pre-register for the iPhone 7 and iPhone 7 Plus on T-Mobile and you'll be alerted when pre-orders are starting
Leave it up to T-Mobile to put together an exciting deal for the
Apple iPhone 7
on the very day that the latest iteration of Apple's smartphone is introduced to the world. More on that below. First, as soon as it becomes Friday September 9th on the West Coast of the U.S. (12:01am PDT), all new and existing T-Mobile subscribers can pre-order the Apple iPhone 7 and
Apple iPhone 7 Plus
from the carrier.
If you currently own an
Apple iPhone 6
,
Apple iPhone 6 Plus
,
Apple iPhone 6s
or
Apple iPhone 6s Plus
, you can trade in that device and get up to $650 in monthly bill credits over 24 months. That $650 will cover the cost of a 32GB Apple iPhone 7. In other words, trade-in an iPhone 6 or higher to T-Mobile, and you'll be getting the 32GB iPhone 7 for free.
If you want an Apple iPhone 7 Plus instead, or a unit with more flash memory, just pay a little more money upfront. And T-Mobile CEO John Legere disseminated a tweet earlier today, revealing that the Apple Watch series 2 will be available inside the carrier's stores starting on September 16th. On that very same day, the Apple iPhone 7 and Apple iPhone 7 Plus will be available from T-Mobile's retail locations.
To get a reminder via email when T-Mobile starts accepting pre-orders for the iPhone 7 and iPhone 7 Plus, you can pre-register with the carrier right now. Simply click on the sourcelink.

T-Mobile CEO John Legere reveals information about T-Mobile's trade-in deal for the 32GB Apple iPhone 7
source:
T-Mobile