Toshiba Thrive makes an early arrival at some BestBuy stores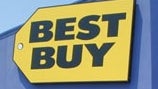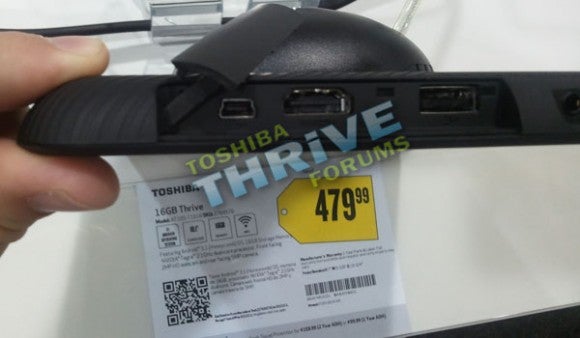 The
Toshiba Thrive
has been
up for pre-order for several weeks now
, and we are sure that some of you have already taken advantage of the offer. However, if you simply do not have the patience to wait until the 10-inch tablet is ready to leave the warehouse,
your nearest BestBuy store
may have the Thrive in stock already.
According to numerous reports, Toshiba's Honeycomb-powered slate can be purchased at a number of BestBuy outlets. Our quick check showed that BestBuy does not have the tablet available online at this time, and neither does any other online retailer, for that matter. The bad part, though, is that the Thrive is retailing at about
$50 more
than what you would paid if you were to pre-order one instead - $479 and $579 for its 16- and 32-gigabyte versions respectively. Does that make BestBuy's offer any less tempting? Well, if you have your mind set on a Toshiba Thrive, perhaps it would be a better idea to put down your credit card as the tablet is expected to hit the market around July 10.
On the other hand, if waiting is something that you do not like and $50 are not going to break your bank, head down to a nearby BestBuy store and see if you can spot the tablet on the shelves over there. Make sure you let us know if you are a Toshiba Thrive owner already by bragging about it in the comments below!
source:
Thrive Forums
via
SlashGear
Recommended Stories