Tip from Samsung Galaxy S III users: disable S Voice for quicker home button action
26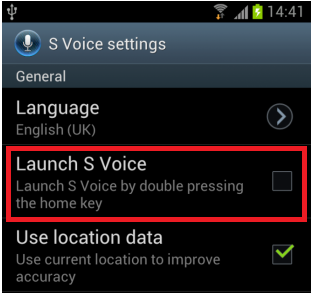 Disabling the double tap option for S Voice allows faster home button response
The Samsung Galaxy S III
has already been launched globally
, but not in the States. In fact, the device
hasn't even been introduced by any U.S. carrier
. With speculation that
T-Mobile will release its variant of the phone on June 20th
, we would expect to see the mobile operators spread the word soon. Those lucky enough to be using the Samsung Galaxy S III as their daily driver have already managed to pass along a tip relating to the Siri-esque S Voice. If you want a faster response from the unit's home button, you might have to disable S Voice.
It's all quite simple, really. The Samsung Galaxy S III can be set to open up S Voice with a double press of the home button. The only problem with that is that after the first press of the button, there is a pause as
the phone stops to see if you want to go to the home page or open S Voice
. It's the same thing that happens anytime a handset manufacturer decides to offer double-tap functionality to a button. So if you want the ability to get to your home page more quickly, you can go into the settings to disable the double-tap feature.
Had Dorothy been toting a Samsung Galaxy S III when she ended up in OZ, she might have only had to click her heels once to get home.
source:
AndroidCentralForum