Time for fun: Stephen Colbert also takes a jab at the Apple Watch
15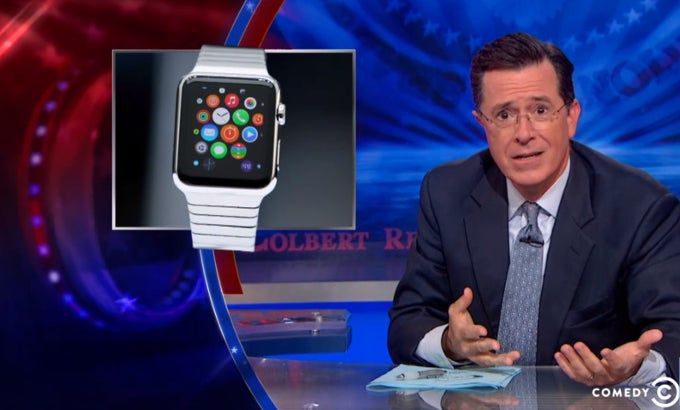 Just as any other Apple product, the
Apple Watch
caused a lot of public reactions, unlike any other smartwatch until now. Many liked it, many didn't, but almost everybody who has seen the Apple Watch has surely formed their own opinion and probably taken a straight jab at the gadget. From
humorous tweets
to
funny parodies
, the Apple Watch became a target to a lot of media ridicule.
One of the latest public figures that decided to parody the Apple Watch was TV host and comedian, Stephen Colbert. In his Comedy Central show, The Colbert Report, he recently treated the Apple Watch with a hefty amount of satire and made fun of the wearable, comparing it with a
"calculator watch"
for nerds. Eventually, he even showcases what another wearable made by Apple might look like – the
"WristPad"
, which is nothing but an Apple tablet taped on the wrist. Hee-hee.
The entertaining video is embedded below for your viewing pleasure. You can also check out our
round-up of info regarding Apple's Watch.
via:
The Verge