Three long-lasting bugs continue to affect iPhone and iPad users with iOS 8.3
99+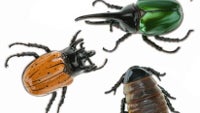 A bit more than a week ago,
Apple pushed out iOS 8.3 as a public release
. But judging from the complaints being posted on Apple-centric forums, this build of iOS could use a healthy spray of Raid. Apparently there are a trio of bugs that are frustrating some iOS users. One bug randomly disconnects users from a Wi-Fi network. Judging from the number of posts discussing this issue on the Apple Support Communities site, this is a pretty widespread problem.
What makes those suffering through this bug angry, is that one of the items on the changelist for the new build specifically states that it "
Addresses an issue where some devices disconnect intermittently from Wi-Fi networks
." This is an issue that actually dates back to last September's release of iOS 8.
The second bug grabs images on the camera roll of an iOS 8.3 powered iPhone or iPad, and takes them out of chronological order. Strangely, third party apps that access the camera roll continue to show the same pictures in the correct chronological order. This also is a long-festering problem for iOS users, dating back to last September's launch of iOS 8.
The third issue deals with data from iCloud that shows incorrect total storage figures. By showing that iCloud users have much more content stored away than they really have, this bug is limiting the ability of iOS 8.3 users to store data, media and content in the cloud. The problem seems to show up for those with multiple iOS devices employing the same iCloud account. One person complained that his iPad mini shows that he has 1GB of iCloud storage remaining while his iPhone correctly shows that he has 5GB of memory available.
If there is good news for iOS 8.3 users, it is that iOS 8.4 will probably be made available
in conjunction with WWDC in June
. That new build is
expected to include Apple's new streaming music service
and the annual developer conference would probably be a good time for Apple to promote the new service from a marketing basis. And hopefully that build will also exterminate these three bugs which have been maddening for iPhone and iPad users.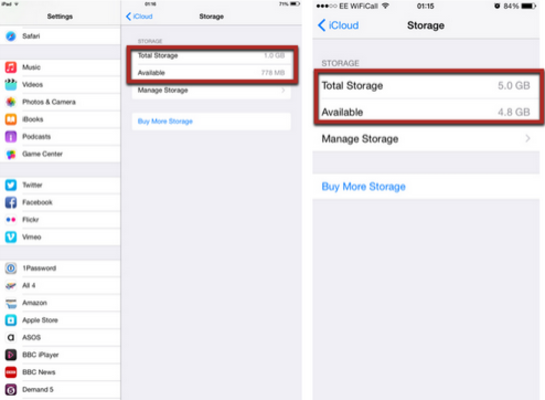 Two iOS devices using the same iCloud account show different storage information
source:
Forbes