These are the only few (relatively) modern smartphones with a Xenon flash
28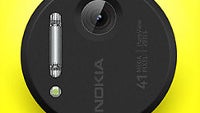 What's the difference between an LED and a Xenon flash? Well, without getting technical and specifying what the two are made out of (diodes and gas, among other things), these two types of flashes have their specific advantages and disadvantages.
The case for the LED flash is fairly straightforward. First and foremost, an LED flash can be made
considerably
smaller and cheaper than a Xenon flash. Second, LED flashes are still far superior to their Xenon counterparts when it comes to power consumption – quite important with smartphones – and are also generally more reliable. Further still, an LED flash also doubles up as fill light during video capture (something the Xenon flash on a smartphone cannot do) and also helps with auto focus.
That's a lengthy list of pro's for the use of LEDs over Xenon flashes, but it doesn't at all mean that the latter is without advantages, too. Sure, they draw more power and require more space to implement, but in return you're getting a
vastly
superior illumination in comparison with LEDs – especially handy if you're into low light photography (usually a no-no with smartphones). What's more, Xenon flashes are famous for their ability to "freeze" a moment and prevent blur, as seen in the comparison shots below. Again, this is especially helpful in low light environments.

Freezing the moment – LED vs Xenon (Lumia 920 vs 928); images courtesy of themobilefanatics.com
So both have their strengths and weaknesses. That's probably why
virtually all
modern (and relatively modern) Nokia smartphones that have a Xenon flash also sport an LED one. Samsung's cameraphones, on the other hand, rely solely on Xenon. Check out the smartphones that qualify below.
* Smartphones prior to 2012 omitted.
Samsung Galaxy S4 Zoom
"What if we made a smartphone that is camera first and smartphone second?" That must have been the thinking over at Samsung's labs when they came up with the Galaxy S4 Zoom – a device that looks like your typical Point-and-Shoot camera from behind, and your smartphone from the front.
To entice photography hobbyists, Samsung also threw in a Xenon flash to complement that 16-megapixel, 1/2.3" sensor. The S4 Zoom, as the name suggests, is capable of 10x optical zoom (F3.1-F17.8), and the unit is also optically stabilized.
Samsung Galaxy K Zoom
Samsung dropped the S line-inspired naming convention for its "Zoom" cameraphones, and instead introduced a separate category with the Galaxy S4 Zoom's successor – the Galaxy K Zoom.
Styled after the current Galaxy S flagship, the S5, the K Zoom improves upon its predecessor with a more pixel-dense, 20.7-megapixel, 1/2.3" sensor, while keeping the 10x optical zoom (F3.1-F6.3), the Xenon flash, and the optical image stabilizing gizmo.
Nokia Lumia 928
The Nokia Lumia 928, for the most part, is nothing more than a Verizon-exclusive re-brand of the Lumia 920. But there's one important difference – instead of relying on a dual LED flash combo like the Lumia 920, the 928 replaces one of the two LEDs with a Xenon flash, complementing its 8,7-megapixel (1/3") sensor and F2.0 lens
In result, the Nokia Lumia 928 has the best of both worlds – an LED flash to help it focus better and provide light during video capture, and a Xenon flash for when maximum illumination or "freezing" of a moment is required.
Nokia 808 PureView
Nobody really knows what possessed Nokia to create the 808 PureView, but whatever it was – fans certainly were happy about it.
Instead of adopting Microsoft's Windows Phone platform, the 808 PureView stuck with Nokia's Symbian OS, which was a disappointment, but the camera sensor on board was (and still is!) so awesome, that one can't stay mad for long. Underneath that enormous hump on the back of the 808 lies a 41-megapixel, 1/1.2" sensor with F2.4 lens –
the second biggest camera sensor found in a phone
(recently dethroned by the Panasonic Lumix CM1's 1" unit). To complete the package, Nokia also included a Xenon + LED flash combo.
Nokia Lumia 1020
The Nokia 808 PureView had reached an exalted status in the Nokia community as far as its imaging capabilities went, but Nokia knew that it needs a product that is more consumer-friendly than that.
Thus was born the Nokia Lumia 1020 – a smartphone that retains the 41-megapixels of the 808, but those are fitted within a slightly smaller (but still
very
large), 1/1.5" sensor. At least the lens, at F2.2, are wider.
Like the Nokia 808 PureView and the Lumia 928, the Lumia 1020 also comes with a Xenon + LED flash.