Analyst: Next Apple iPhone can retain one handed operation with its 4.08 inch screen
35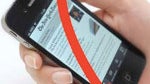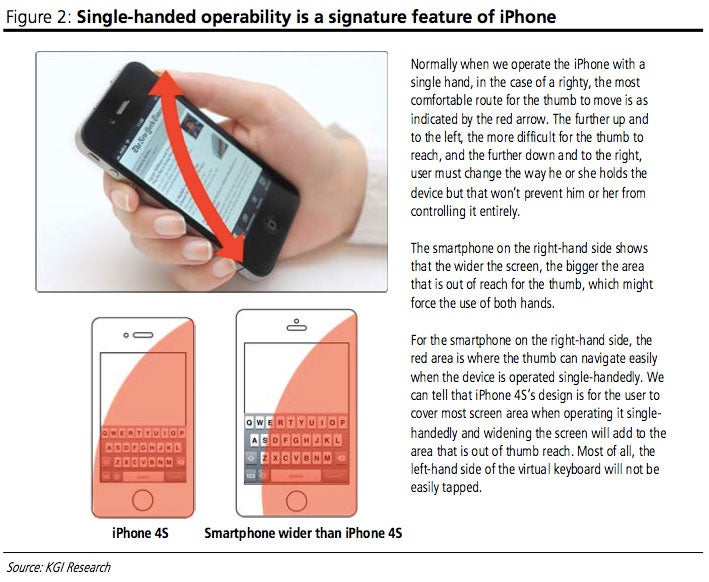 The new Apple iPhone's 4.08 inch screen can be used with one hand says an analyst
According to KGI analyst Ming-Chi Kuo
the next version of the Apple iPhone will be 4.08 inches
, an increase of 26% from the current 3.5 inch screen. The resolution of 640 x 1136 means that it will remain a
Retina display with pixel density of 320pp
i, and offer an aspect ratio of 16:9. Kuo says that Apple takes one handed operation of the Apple iPhone seriously and that the next iteration of the phone will still offer one-handed operation, even with the larger screen.
Thanks to the 640 width of the new resolution, the new Apple iPhone
will only be taller, not wider
, and the 16:9 aspect ratio is the same used by HDTV and other HD screens. Making the aspect ratio 16:9 also allows apps written for older Apple iPhone models to be used on the new handset with the use of a black letterbox at the top and bottom of the screen.
The analyst says that he doesn't see Apple going larger than 4.-8 inches with the next iPhone screen because of battery life. A chart released by his firm shows that a display larger than 4.3 inches
would need a larger battery which would stand out too much
as far as Apple is concerned. Kuo says that the "longer" size of the new Apple iPhone would help those who make a lot of phone calls using the device as the micro[phone would be closer to the mouth when the unit is held up to the ear.
The next Apple iPhone will be just 7.9mm thick, according to Kuo, thinner than the 9.2mm of the Apple iPhone 4S and
just slightly thicker than the Motorola DROID RAZR
which weighs in at 7.1mm thick.
source:
AppleInsider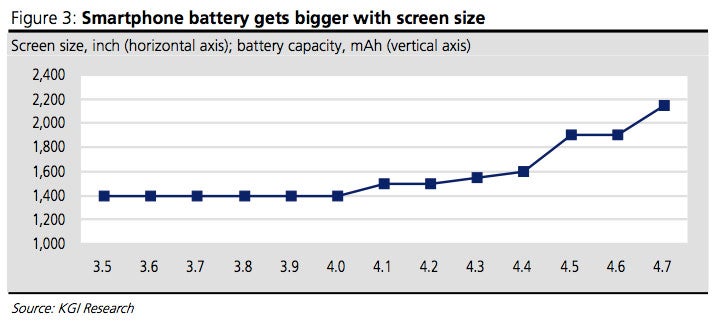 The bigger the screen, the larger the battery