The iPad Mini 4 wasn't updated, but its price-to-storage ratio changed drastically
11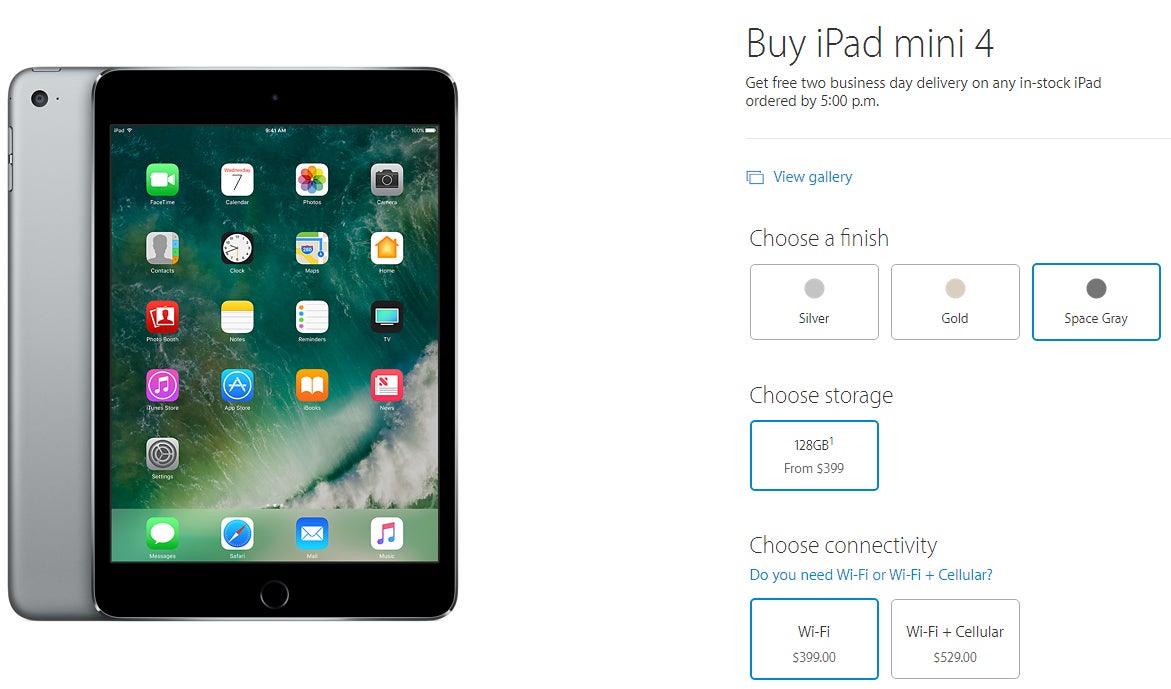 Today, Apple quietly updated a couple of its major products — the
iPhone 7
and
7 Plus
received a brand-new,
sexy Red finish
, and the
iPad Air 2
was refreshed, now simply called
iPad 9.7
. What about the iPad mini line?
At first look, you might say it got no love, but try to order a new
iPad mini 4
and you are in for a pleasant surprise. The small tablet is now available in just one storage variant — 128 GB, but to make up for that lack of variety, Apple has brought its price down to $399 for the Wi-Fi variant. An LTE model will cost you $529.
Last year, when the iPhone 7 launched, Apple updated the storage tiers of all its existing products — the iPhone 6s, iPad Air 2, and iPad mini 4. When that happened, we ended up with 2 tiers for the mini — $399 for a 32 GB model and $499 for the 128 GB option. Back when the small tablet launched, a year and a half ago, its tiers looked like this — $399 for a 16 GB model, $499 for a 64 GB one, and a whopping $599 for the 128 GB storage.
Not a bad deal — the mini 4 rocks an Apple A8 chip and 2 GB of RAM. Basically, it's as powerful as an
iPhone 6
, but has more RAM and, of course, a longer battery life. Be aware that, in case you are planning on buying a new iPad mini 4, a lot of shops and users that sell second-hand will probably lag behind with adjusting the prices for their stock. It might get easy to be misled into a worse deal.