The evolution of mobile squeezed into 3 minutes (video)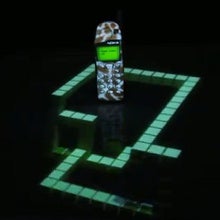 A couple of days ago we brought your attention to the 38th anniversary of the firstphone call ever made, but sincethen a lot has changed. Well, nothing speaks better for that changethan a motion picture! This one was put together by Vodafone UK using3D Projection Mapping, which is one of the coolest three dimensionaltricks out there. It also features landmark models starting withMotorola's DynaTAC and ending with contemporary Android heavyweights.

Actually, DynaTAC is the exact cell phone used by Martin Cooper whenhe placed the first cell phone call on the streets of New York City back in 1973. It was to Cooper'sbiggest rival Dr. Engel, heading research at Bell Labs, atelecommunication giant at the time and we can imagine his feelingsabout being beaten by the rather small company that Motorola was atthe time.
You can tell it was a big handset justby the looks, but you'd be surprised that nowadays you could almostuse it for your workout with its 2.2 pounds of weight. Not thatyou'll be able to find it anywhere, though! The memorable first callhappened in 1973, but this video managed to squeeze all those yearsinto a three minute video. Can you name all the featured handsets?Check out the video below and let us know your guesses in thecomments!
source: Vodafone UK (YouTube)