The end of Live Tiles? Windows Phone 9 claimed to come with new, Android-inspired interface in 2014
76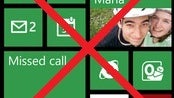 Microsoft will allegedly begin firing on all cylinders when it comes to its mobile operating systems next year. After acquiring Nokia's smartphone and tablet department, Redmond has now a vested interest in offering the best with Windows Phone 9, and the prepared overhaul is reportedly so grand, that it will ditch the tiled Metro (oops, Modern) interface once and for all.
The claim comes from
blogger Eldar Murtazin, of Nokia leaks fame
, who correctly predicted how Microsoft will swoop in on the hush-hush, and ultimately acquire Nokia. Now he says that Windows RT will cease to exist in its current format, but so will Windows Phone's signature tiled interface. This ties in with other reports that Microsoft is preparing to merge the two platforms that run on ARM-based chipsets, into one Windows version for phones and tablets going forward,
offering it for free
.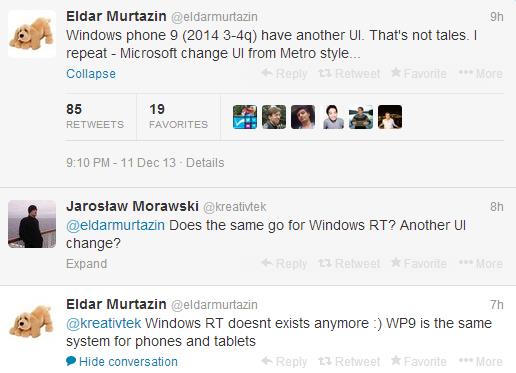 Reportedly this will happen as soon as the second half of 2014, not 2015 that was bandied about before, which is quite an ambitious timeframe for such a deep overhaul, and we can't wait to see what Nokia's hardware prowess, and Microsoft's renewed focus on mobile will result in come holiday time next year. Thus Windows Phone 9 might be a completely new system, with a brand new interface, which Murtazin says will
end up influenced more by Android's approach than iOS
, and there might be an option to switch back to the tiled interface if the user wants to. In any case, as far as we grasped there are still fierce internal debates on the exact interface approach, as there should be.
Microsoft could also start offering the brand new WP9 for free, similar to Android, and only keep the golden goose Windows as a paid option. It has allegedly
already begun throwing money at partners like Samsung
to win them back for its mobile OS cause. That's a lot of change coming down the pipe for Microsoft next year, so we will be all ears towards Redmond.