New rumor claims that Microsoft is trying to motivate Samsung's Windows Phone arm with $1bn
37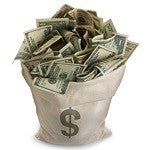 A new rumor, started by blogger Eldar Murtazin, is putting to light a rather interesting claim: Microsoft might be trying to lure Samsung into getting serious with its Windows Phone products, and it has allegedly put as much as $1 billion on the table. Sure, that's strictly a rumor and nothing official has ever gotten to us, yet it does make an awful lot of sense.
Think about it. Once the Microsoft-Nokia deal is finalized, the Redmond-based software (and soon hardware) giant will be pretty much the sole owner of the Windows Phone space, as partners like HTC, Samsung and Huawei are barely moving units in comparison. So unless the folks over in Washington state plan to turn into another Apple, incentivizing third-parties sounds like a no-brainer, and Microsoft definitely has pretty deep pockets to make this happen. Moreover, Nokia did (and still does) receive a very similar package. Of course, Samsung is hardly wanting for cash, though a billion dollars is no pocket money even to them, not to mention that Sammy can count on the ecosystem to see a bigger push than ever.
Another "good" news from Microsoft - company negotiate with Samsung and offer 1 billion support if vendor will produce Windows Phone devices

— Eldar Murtazin (@eldarmurtazin) December 12, 2013
In the end, however, this is just speculation, and one coming from a source that has had a mixed record so far.
source:
Twitter
via
SamMobile