The addition of 40,000 Chinese workers could mean that the low cost Apple iPhone is coming
9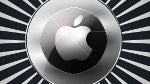 Yesterday we told you that Taiwan based
Pegatron expects its consumer electronics revenue to decline 25% to 30% in the current quarter
due to
lower demand
for the
Apple iPad mini
. But despite falling top-line numbers, the manufacturer told
Reuters
that it plans on increasing revenue by 40% in China during the second half of the year. Considering that the company currently employs about 100,000 people in China, that would work out to the addition of 40,000 employees. The addition of those workers is heating up speculation that Apple is about to introduce a low-cost version of the Apple iPhone.
Apple's suppliers have been spreading the word that the company has developed a cheaper model of its iconic smartphone that will be sold in emerging markets like India and China. Earlier on Thursday, we told you that
Apple has the fifth largest market share among smartphone manufacturers in China
with 8% of the market. If Apple can add to its market share in the country and in India, it can help its bottom line, which is currently in need of a boost. Apple isn't the only company that would receive a shot in the arm from selling a cheaper version of the iPhone. Fubon Securities analyst Arthur Liao pointed out that the plastic casing expected on a low-cost Apple iPhone model would be easier to produce than the metal casing on the iPhone 5 which should allow for a
good yield rate
for Pegatron, and give the company an edge over rival manufacturer Hon Hai in profitability.
Meanwhile, Pegatron CFO Charles Lin said on Thursday that 60% of the company's annual revenue will be collected in the second half of the year, but failed to disclose if a low-cost Apple iPhone model would be one of the products it will manufacture during those 6 months. Yesterday, Pegatron President and Chief Executive Officer Jason Cheng, told an investor conference that revenue from communication products would make up 40% of the company's revenue in the second half of this year compared to 24% in the first quarter.
"Making the cheaper iPhone will further help Pegatron's operating margin because its plastic casing is easier to make than iPhone 5's metal casing; this should ensure a good yield rate."-Arthur Liao, analyst, Fubon Securities.
source:
Reuters