The LG G5 'Lite' to feature tweaked specs for select markets
12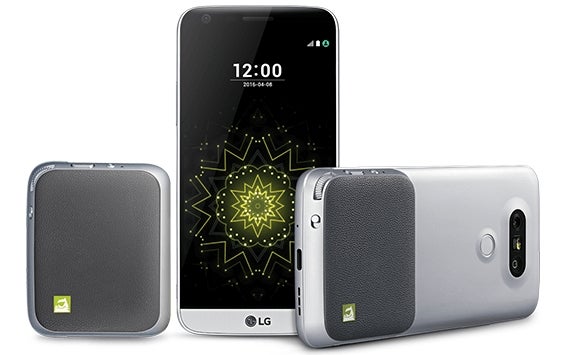 LG has certainly upped the ante this year in a bid to make ground on its compatriot Samsung in the Android space. Where most manufacturers tend to stick with the script when producing flagship smartphones, the
LG G5
dares to dream with a quirky, modular aspect. Recognizing that some markets will probably be priced out of the market, LG is prepping a 'Lite' edition of its most coveted prize. Where it's not uncommon for vendors to produce cheaper versions for less-moneyed audiences, the LG G5 Lite may retain all of the features found in the standard model, bar processor and RAM.
The main smartphone manufacturers have long offered flagship spin-offs that usually look, and mostly function akin to the main event. Those with a keen eye for specs will have noticed that these cheaper handsets are so because they scrimp in almost every department, from processing power right down to the cameras and display resolution. From what's being said of the LG G5 Lite, though, owners will get the same quad-HD display, camera, and enjoy the all-singing modular G5 experience. The main difference will be the removal of Qualcomm's Snapdragon 820 in favor of the Snapdragon 652.
Though the Snapdragon 820 is at the very top of the tree in terms of mobile processing power, it's not necessarily the end-all, be-all to the general consumer. The
Snapdragon 652
is not a flagship-level chipset, by any means, occupying the space just below the high-end mobile processors. But in this case, its presence will broaden the appeal of the LG G5 throughout markets such as Mexico and Panama.
As well as the SoC, the G5 Lite will be furnished with 3 gigs of LPDDR3 RAM, where the ordinary G5 gets 4 GB of LPDDR4. If you're chasing that cutting-edge experience, then these details will matter. But as LG seeks to mount a substantial challenge to the market leaders, the slight corner-cut could help to boost sales through these targeted markets.
Even with a stripped-down processor and slightly less, slightly slower RAM, the LG G5 Lite should appeal to many. As aforementioned, the sharp display, modular capabilities and impressive-looking shooter all remain, along with the 32 GB of expandable storage and its numerous other bells and whistles.
This isn't the first we've heard of the under-powered edition.
LG actually confirmed
that Latin America would be getting an alternative edition last month. At the time, it was also made clear that the Snapdragon 652 version would also not support the VR 360 headset, which presumably remains the case. But now it seems certain that the device won't be too severely handicapped, as so often occurs with cheaper flagship alternatives.
No details on pricing nor availability have yet been established, so we'll keep an eye out for more info. Suffice to say, it will be less costly than the regular G5.