Some Alcatel phones were pre-installed with an app that carried malware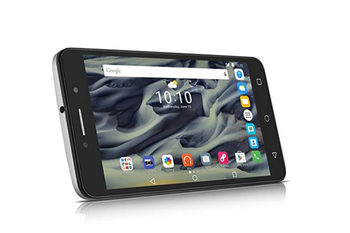 According to a report from Upstream
, a mobile security firm (via
CNET
), a weather app pre-installed on certain Alcatel smartphones contained malware that would secretly subscribe owners of these handsets to premium phone numbers. The app, called "Weather Forecast-World Weather Accurate Radar," was not only pre-installed on Alcatel handsets, it also was offered on the Google Play Store; more than 10 million people installed the app on their Android phone
The most interesting part of this story is that the app was developed by Chinese phone manufacturer TCL. Yes, that's the same TCL that manufacturers handsets under the Alcatel, BlackBerry and Palm brands. And the malware was discovered when Upstream found a number of transaction attempts blocked by its security platform that were initiated by the Alcatel Pixi 4 and A3 Max handsets in Brazil and Malaysia. These transactions were for subscriptions to premium phone numbers.
Upstream says that its Secure-D security platform blocked 27 million subscription attempts generated by TCL's weather app. The company says had it not blocked these requests, consumers would have paid $1.5 million in bogus charges to their wireless provider. In addition, the app also collected information like a phone's unique IMEI number, email addresses and geographic locations and sent it to a server in China.
Eventually, the
Wall Street Journal
wrote a story about the app, and along with Upstream, contacted TCL and Google. The app has been removed from TCL handsets and from the Google Play Store. These stories are exactly the reason why the U.S. government is worried about smartphones and networking equipment coming from certain China based manufacturers.