T-Mobile's G-Slate heads into the stores, 3D glasses in tow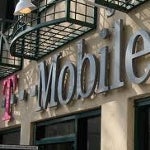 Arriving at T-Mobile stores is the LG manufactured G-Slate. And because the tablet offers 3D video capture without a 3D screen, a pair of red and blue anaglyph 3D glasses comes with the device. As we
reported
, the T-Mobile G-Slate is expected to launch on April 20th.
The G-Slate is arriving at the stores with the Honeycomb build of the Android OS under the hood. That version of Google's open source OS is optimized for tablets. A Nvidia Tegra 2 dual-core processor is on board. The processor isn't the only part of the G-Slate with the word "dual" in front of it. On the back of the device is dual 5MP cameras so that the tablet can photograph and capture video in 3D. We already pointed out that the 8.9 inch screen is not a 3D display (and again, that explains the 3D glasses) and does have resolution of 1280 x 768 pixels.
Now that your local T-Mobile store is building up inventory of the G-Slate, anyone impatiently counting down the days until Wednesday?
source:
TmoNews