T-Mobile vs Verizon price wars are over, and carrier profits shoot up
4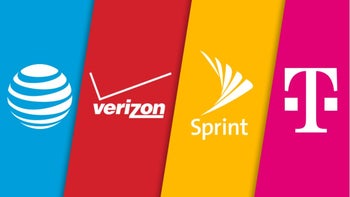 In fact, Wall Street research firm Oppenheimer declared carrier price wars ever which bodes ill not only for iPhone and Galaxies' subsidies but also for plan prices. Instead of slashing individual or
family plan
tags, US carriers are introducing new,
more expensive plan tiers
with more features and extra options. This is a classic sign of price war endings, argues the analysts' shop, and new iPhone subsidies are also
much tamer
than previous years.
The iPhone XS and XS Max can be had for "
buy one get the second for $700 off
" at Verizon or AT&T, but this is actually a humble promo and in line with what carriers were offering way back in 2016, while last year the subsidies were more aggressive.
T-Mobile endured low average revenue per user, and pale profit margins for years until it gobbled up market share from the other carriers, and is now turning its attention to profitability. Verizon laughs all the way to the bank, with 68% earnings margin before taxes and depreciation, followed by Sprint and AT&T, with T-Mobile coming last but probably not for long. Someone had to pay the price for its breakneck expansion, after all.
Buoyed by all the noise around
Sprint's merger with T-Mobile
, one could easily lose sight of the big picture, namely that the two largest US carriers still hold the lion's share of industry profits. Even if T-Mobile ties the knot with Sprint in the end, the combined carrier will still be smaller than Verizon or AT&T in terms of subscribers and revenue. This could all change with the
move to 5G
, says Oppenheimer's research:
This promotional environment supports ARPU as telecoms focus on new offerings vs. cutting prices... We do think in the long term that wireline/wireless networks will converge, and this will lead to huge cost savings. In the next five years 5G will be positive for the wireless sector, as will bundling of OTT video. We see 5G as enabling wireless to capture some wireline broadband, paid TV, and IOT revenues, on lower operating expenses over time.
Recommended Stories