With T-Mobile One Plus price hike, Verizon is the cheaper carrier for a family of 4 (UPDATE)
27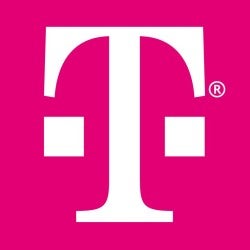 A post on reddit allegedly made by a T-Mobile retail employee reveals that the nation's third largest carrier is " about to raise its prices to 'Verizon levels.'" T-Mobile will reportedly increase the cost of its T-Mobile One Plus from $5 a month to $10. With the Plus add on, T-Mobile customers receive certain features that are free with Verizon's basic unlimited plan. For example, T-Mobile One Plus includes streaming video in HD resolution, 10GB of free hotspot data each month, free Wi-Fi on planes, and better rates for international roaming. But these are features that Big Red customers already receive with the basic Verizon Unlimited plan.
UPDATE:
It is now official. T-Mobile has doubled the price of T-Mobile One Plus to $10 per month.
Now that the rumor is legit and T-Mobile One subscribers have to pay $10 a month for those extras, four lines of T-Mobile One Plus will be more expensive than Verizon's similarly endowed plan. Let's go to the tape. If this price hike is put through, it will cost a family of four $200 a month (pre-tax and fees) for T-Mobile's top unlimited features ( $160 + $40 for the Plus additions). Verizon subscribers receive the same features with $180 covering a family of four.
You do save taxes and fees on T-Mobile, as long as you sign up for auto pay. That alone could make the difference and leave both carriers asking for basically the same after-tax dollars for similar service. But even if T-Mobile merely matches Verizon's pricing for the same features, that would be a disappointment to fans of the Uncarrier. T-Mobile has long used its customer service and pricing to differentiate itself from Verizon and with this price hike, T-Mobile is losing its pricing advantage on the top tier of unlimited features. And despite T-Mobile's constant reminder about the coverage and speed of its pipeline, in the court of public opinion Verizon is seen as having the superior network. That also is backed up by some third party bean counters.
How will T-Mobile respond to this? We expect to see T-Mobile president and CEO John Legere come up with some response even if it is just to deny the rumor. Meanwhile, the speculation is that T-Mobile is ready to put this new pricing in place as soon as tomorrow.
source:
T-Mobile