Buy two new iPhones using Verizon's Device Payment financing plan and save $700
4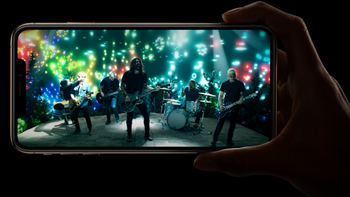 At 12:01am PDT/3:01am EDT on Friday morning, pre-orders will start being accepted for the
Apple iPhone XS
and
Apple iPhone XS Max
. If you are a new or existing Verizon subscriber, Big Red has some deals on last year's iPhone models the 2018 OLED wearing units. If you are porting over to Verizon, purchase a pair of qualifying iPhones using the Verizon Device Payment plan and you'll save $700. If you're an existing Verizon subscriber, the deal is the same except that you have to add an additional line.
This deal is offered for the
iPhone X
,
iPhone 8
,
iPhone 8 Plus
,
iPhone XS
, and
iPhone XS Max
. The key points to remember are that current subscribers need to add a line, and the two iPhones will be financed over 24 months by Verizon. The $700 will be returned to you via 24 monthly credits of $29.16. If you buy one of the aforementioned iPhones using Verizon's Device Payment plan, the carrier will offer you a guaranteed minimum of $100 on a trade-in. The money will be credited over 24 months.
The deals keep coming at Verizon. Purchase any iPhone using Verizon's Device Payment plan, and you will receive $100 off any iPad or $50 off any Apple Watch purchased via Verizon's 24-month financing plan. When you buy an iPhone, iPad or Apple Watch from the carrier, you'll also be eligible to receive a 25% discount off selected Beats products. Or, sign up for an Apple Music subscription through Big Red, and the next day you will receive an email containing a barcode that can be scanned for 25% off certain Beats products.
The pre-order period for the Apple iPhone XS, iPhone XS Max, and the Apple Watch Series 4 is almost upon us. If you need to buy more than one iPhone, this could be the best deal at the moment.