T-Mobile expands its Simple Global plan to 20 more countries
4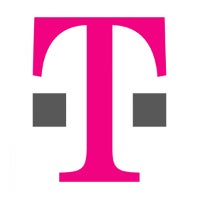 T-Mobile's Simple Choice postpaid subscribers who are out of the country for business or pleasure, have unlimited data, the ability to send texts at no extra-charge, and can make phone calls at 20 cents a minute from 145 countries globally. With the expansion of Simple Global, announced today, 20 additional countries are now included in the plan. This blankets all of Europe and South America. The carrier says that its plan now covers 90% of the destination spots Americans visit abroad.
Since 2013, the amount of data used by T-Mobile subscribers overseas has increased by a factor of 140. During the same period, the number of texts sent while overseas has increased by 1000%, and the number of calls placed while out of the country has gone up 600%. To avoid the high cost of using data overseas, 50% of smartphone users surveyed said that they turn off their data when touching down in a foreign country. That shouldn't come as a surprise to those Americans who often travel out of the country. According to RCR Wireless, last year U.S. businesses paid a mind blowing $7.3 billion to U.S. carriers for their employees' wireless data roaming charges.
According to T-Mobile, the standard data speed for the Simple Global plan is 2G (128kbps). Customers can pay up for faster service, with T-Mobile charging $15 for 100MB to be used in a day. $25 will buy you 200MB and $50 gets you 500MB. The last two options must be used within a two-week period. Last year,
less than 1% of T-Mobile's Simple Global customers paid for a faster data speed
, indicating that they find unlimited 2G data acceptable while away from home.
For those T-Mobile customers staying inside North America, the carrier's "
Mobile without Borders
" allows subscribers to expand the use of their T-Mobile plan in Canada and Mexico without 1 cent of additional charges.
source: T-Mobile (
1
), (
2
)