T-Mobile's global data reality: customers satisfied with 2G roaming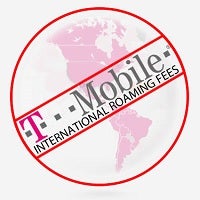 One of T-Mobile's bolder "un-carrier" moves was the
implementation of free global data roaming
to over 100 countries. Even though the data speeds were 2G, the fact that it didn't cost any extra was a huge move.
There are options with T-Mobile to get faster data while roaming, $15 for 100MB in a day, $25 for 200MB for a week, and $50 for 500MB over two weeks. It seems no one is buying that faster data.
According to T-Mobile's Executive Vice President of B2B, Drew Kelton, less than 1% of customers that are roaming internationally are buying the faster data options, and just keeping with the standard fare that comes with the Simple Global feature introduced last October. "It tells us we should only pay for what we need," said Kelton at a conference earlier this week. Despite whatever grumblings some customers may have had with the 128kbps
EDGE
speeds, the feature is clearly a success.
Since T-Mobile introduced Simple Global, more than 2 million customers have roamed using the feature. That constituted a 28-times increase in data usage. Calling is available at a flat rate of 20 cents per minute, and users called three times more often. T-Mobile's global roaming is a hit, as many things are when they don't cost extra.
sources:
Light Reading
via
FierceWireless