Once again, T-Mobile outperforms Verizon and AT&T
27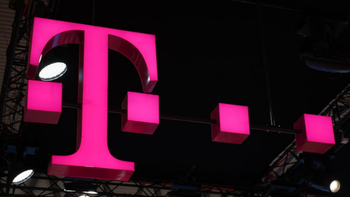 It might be getting monotonous, but once again T-Mobile made mincemeat out of Verizon and AT&T. Just a couple of days ago,
Verizon reported a drop of 44,000 in net postpaid phone connections
during its first quarter, while AT&T had a decline of 55,000.
Today, T-Mobile reported
that it
added
656,000 net postpaid phone connections during the same three month period. As T-Mobile didn't hesitate to point out in its release, that is expected to be the best in the industry. Again. And at the same time, its postpaid phone churn hit a record low of .88% compared to 1.07% during last year's Q1.
From January through March, T-Mobile added an industry leading 1 million net postpaid connections and 69,000 net prepaid connections. Overall, the company added 1.7 million total net connections in the quarter, up 15% year-over-year. The company raised its forecast for 2019 postpaid net connections to a range of 3.1-3.7 million from its previous forecast of 2.6-3.6 million.
Total revenue rose 6% from last year to $11.1 billion. Net income rose 35% to $908 million resulting in a 36% gain in earnings per share to $1.06. Services revenue rose 6% to $8.3 billion while postpaid phone service revenue increased 8%.

"Our results speak for themselves and our business continues to fire on all cylinders! Record Service revenues, record Q1 Net income, and record Adjusted EBITDA - all while we continue to share the story and lay out the facts that our game-changing merger with Sprint will be a win for consumers. We're off to a fast start in 2019 with customer growth that accelerated year-over-year, record low churn and we expect to lead the industry in postpaid phone growth. We're executing on our business plan and our guidance shows that we expect our momentum to continue."-John Legere, CEO, T-Mobile
The innovative wireless provider, once considered to be the least relevant of the four majors in the states, has done an amazing 180-degree turnaround since John Legere took over as CEO in 2012. The self-described Un-carrier has introduced a number of perks and features to reduce customer pain points that have been copied by rivals. T-Mobile says it now covers 99% of the country with its 4G LTE network and has had the fastest combination of download and upload speeds for 21 consecutive quarters. The carrier expects to be the first with a nationwide 5G network early next year and currently has its 600MHz low band spectrum, with 5G ready gear, in 3,500 cities and towns.

Investors found these results to be monotonous as well. After the report was released, T-Mobile shares rose just 4 cents (.05%) to $72.75.