Verizon loses some high-end phone subscribers during the first quarter
1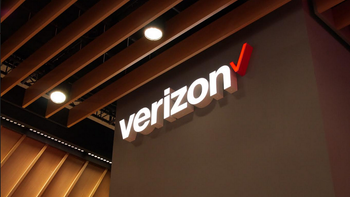 On Tuesday,
Verizon reported its first-quarter earnings
and announced that it had lost 44,000 net postpaid smartphone connections during the period. Some analysts consider that to be the most important category that a wireless carrier reports every three months. That compares to the 24,000 net postpaid phone connections that the company lost during the 2018 first quarter. Overall though, Verizon had 61,000 retail net postpaid additions from January through March; that figure includes tablet net losses of 156,000 and connected device net additions (mostly wearable devices) of 261,000. Total postpaid device activations were down 4.7%. Verizon lost 176,000 net prepaid connections, a sharp improvement from the 335,000 it lost in Q1 of 2018.
Wireless revenues rose 3.7% year-over-year to $22.7 billion on the back of a 4.4% gain in service revenues. That category was led by Verizon customers moving up to higher priced plans and adding more lines during the quarter. Postpaid phone churn was .84%, up just 4 basis points year-over-year. Total retail postpaid churn came in at 1.12%, up from 1.04% during last year's first quarter.
"Verizon began 2019 by extending our leadership position in 4G, driving innovation in 5G and expanding our high-valued customer relationships. 2019 is shaping up to be an exciting year for Verizon. We are leading the world in the development of new technologies with the launch of our 5G Ultra Wideband network."-Hans Vestberg, Chairman and CEO, Verizon
Verizon Wireless reported EBITDA (earnings before interest, depreciation, and amortization) of $10.8 billion, a gain of
2.3
% from last year's first quarter. EBITDA margins, at 47.4%, came in under Wall Street expectations. First quarter capital expenditures came in at $4.3 billion, no doubt a large chunk of that went toward the continued build-out of the company's 5G Ultra Wideband network. Speaking of which,
Verizon launched mobile 5G in Chicago and Minneapolis
earlier this month. The service is available on only one device as of now, the
Motorola Moto Z3
with the 5G Moto Mod attached. Technically, the launch of Big Red's next-gen wireless service took place in the second quarter, which runs from April through June.