Swatch wins trademark lawsuit against Apple despite logo resemblance
6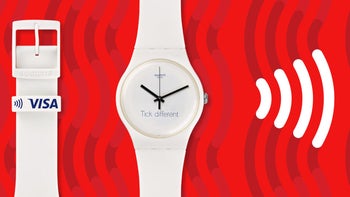 Swatch is no stranger to legal battles with giants like Apple and Samsung, and to some success, we might add. The Swiss company filed a lawsuit against Samsung two months ago, because the South Korean company copied Swatch's trademark on its smartwatch faces.
However, Swatch was sued by Apple two years ago for a similar reason. The Cupertino-based company claimed in the lawsuit that Swatch's logo – "Tick different," which is etched on some of its smartwatches, strongly resemble its famous "Think different" slogan.
Unfortunately for Apple, a Swiss court has just ruled in Swatch's favor over the use of its "Tick different" logo, Reuters reports. Apparently, the court doesn't think that Swatch's slogan infringes on Apple's own logo, but even if they are very similar, the Swiss company claims the "Think Different" advertising campaign wasn't too popular in Switzerland to warrant protection.
The Federal Administrative Court has agreed with Swatch and said that Apple hasn't given the court enough documents that would back up its case. Of course, Swatch wouldn't stand a chance in the United States where the "Think Different" advertising campaign remains one the most famous in the company's history.