Survey shows that teenagers still favor the Apple iPhone over Android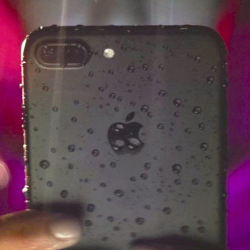 Securities firm Piper Jaffray (the company that employs analyst Gene Munster) surveys teenagers twice a year for its
Taking Stock with Teens
series. The survey allows Piper's clients to learn the latest teen trends, where they are spending money and how they feel about certain products and specific brands. For the latest survey, the firm obtained information from 10,000 teens, up from the 6,500 that were surveyed in the previous report.
In April, 75% of the teens surveyed said that their next handset would be an Apple iPhone. The October survey showed that figure rising to 79%. The percentage of teens that currently own an iPhone rose from 69% in the previous survey to 74% in the latest one. Things being what they are in the industry, we can assume that 21% of the teens will make an Android device their next handset, and that 26% currently own an Android powered phone.
Other information to come out of the survey shows that the messaging app of the moment for teens is Snapchat. That might be interesting news for Piper Jaffray clients to hear since the company (now known as Snap)
will be going public with an IPO
expected to take place in March next year. Snapchat was listed as the top messaging app by 35% of teens. Instagram was second with 24%, followed by the 13% who favor Twitter and Facebook.
The average age of the 10,000 teens surveyed was 16; 55% were male and the average household income was $68,000.
source:
PiperJaffray