Survey: Consumers happy with their current platform choice
64
According to a survey conducted by shopping app and website
BuyVia
, consumers seem to be content with the current platform on their smartphone. 46% of Apple iPhone users said that they have
no intention of switching
to an Android flavored model. For current Android users, 42% of them do not plan on leaving for the Apple iPhone. As for those upgrading their current handset, 41% want the next Apple iPhone while 19% are eyeing the recently unveiled
Samsung Galaxy S4
. 4.7% are lusting over a Windows Phone unit and the
Samsung GALAXY Note II
is wanted by 2% as well. As for the new
BlackBerry Z10
, another 2% want that to be their next phone. 2% want something else besides the models presented, and a huge 27% are not sure. The undecided consumer group is large enough to be worth fighting for with ads and promotions.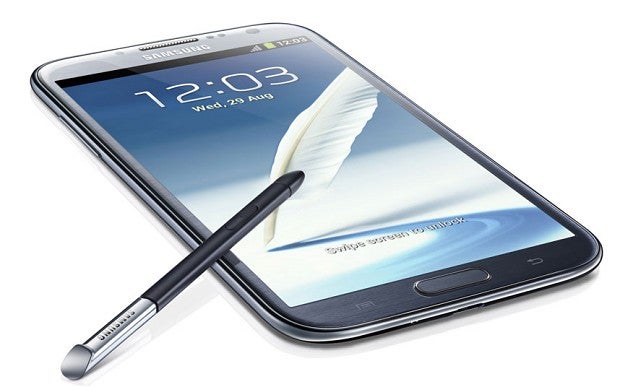 2% want to upgrade to the Samsung GALAXY Note II
In another interesting aspect of the survey, 30% of consumers said that they upgrade their phone
every 2 to 3 years
while 28% upgrade every time that the contract they have with their carrier, expires. 17% said that they did not have a set timeframe for upgrading while 14% upgrade every year. Those who upgrade every 3 years or longer made up 9% of those surveyed while 3% upgrade more than once a year (that is what we would call the lucky group). 1.5% replied "other".
With the battle for control of the smartphone world raging between iOS and Android, we haven't seen this country split so cleanly since the Civil War. The
latest comScore stats
had Android controlling a majority 51.7% of the U.S. smartphone market. But with the large number of Android manufacturers, that number is diluted resulting in Apple being the top OEM with a 38.9% share. In the all important battle for third place, BlackBerry held 5.4% of the U.S. market vs. 3.2% for Windows Phone.
source:
eWeek