Supreme Court refuses to hear Samsung appeal on Apple patent infringements
39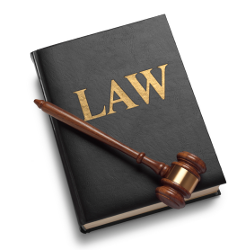 Samsung's attempt to appeal a 2016 U.S. Court of Appeal verdict against it at the Supreme Court, has been turned down by the highest court in the land. As a result, Samsung will not get a chance to overturn part of the original verdict that found Samsung guilty of infringing on patents belonging to rival Apple. The patents covered some popular features on early iPhone models, such as '
Slide to unlock
,'
autocorrect
, and
quick links
. The latter turns phone numbers and addresses into links.
Samsung was hoping to get a $119.6 million verdict against it overturned. A three-judge panel originally overturned it, but the ruling was flipped once more after all 11 judges sitting on the patent court heard the case. In its filing to the Supreme Court, Samsung said that the patent court judges failed to follow the proper process by not hearing oral arguments or considering other documents related to the case.
For its part, Apple asked for the original verdict to stand, stating that there is nothing important for the Supreme Court to review based on Samsung's filing. The Trump administration agreed with Apple.
The Supreme Court last December tossed a $399 million award that Samsung had to pay Apple
for copying certain designs of the Apple iPhone. Samsung said that it shouldn't have to pay $399 million just to use rounded corners, bezels and an icon grid. That case
now returns to district court
.
source:
Reuters