Suit seeks to block sales of the Apple Watch, claims Apple tricked company to obtain technology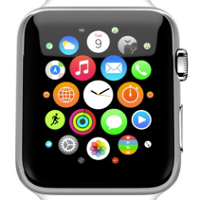 There is never a dull moment for that pinstriped wearing, high powered team called Apple's in-house counsel. Once again these hardy souls have been called out to the battleground, the courtroom, carrying weapons like their 8.5-inch by 14-inch legal pads. Fueled by substances like caffeine and Lo Mein, this team does away with sleep in order to fight for Cupertino.
A biometrics sensor company called Valencell has filed a suit against Apple claiming that they were hoodwinked by the tech titan. According to the suit, which was filed in a North Carolina district court yesterday, Apple pretended to have an interest in partnering with Valencell in order to receive prototypes and other information pertaining to the company's heart rate sensing technology. The plaintiff is seeking a court-ordered injunction against sales of the
Apple Watch
, and damages.
Apple allegedly used third parties to avail themselves of information about Valencell's "PerformTek-Powered" biometric technology. The data and other information were available from "white papers" that Valencell was offering on its website to anyone filling out an online form first. According to the filing, white papers were requested from various IP addresses that were owned by Apple. The online forms filled out on Apple's behalf allegedly contained misleading information that hid the fact that Apple had requested the data.
In June 2013, Apple met Valencell cofounder and president Dr. Steven LeBoeuf and other employees. More data and samples were made available to Apple. When the company announced the Apple Watch, it included a heart rate sensor based on photoplethysmography (PPG), the same technique used by Valencell. The process uses infrared and green LED lights to detect blood flow. Valencell has a patented process that improves the accuracy of the technology.
source:
Scribd
via
AppleInsider