Study shows Apple iPhone to be 300% more reliable than Samsung models
99+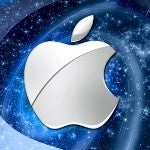 FixYa is an online tech support site where consumers and experts get together to try to fix problems with devices. Because of FixYa's unique perspective, the company was able to do a study to see which smartphone manufacturer offers the
more reliable
models. The scoring was based on 722,558 combined problems and found that the Apple iPhone was the most reliable smartphone with a score about 300% higher than the runner-up, Samsung. The biggest complaint with the iPhone is
battery life
, according to the report.
40% of the issues
that owners reported with their Samsung built model. Nokia was next on the reliability list, with the Apple iPhone about 500% more reliable. The main issue with handsets from the Finnish based manufacturer is screen lag. And at the bottom of the report, Motorola. Apple's score was 2600% greater than that of the DROID manufacturer, which was cited for non-removable bloatware and issues with the touchscreen.
The report also listed some positive and negative attributes of each firm's devices. For example, Apple was credited for having a "Dead simple UI," but was knocked for its lack of customization. Motorola's positives were its great battery life and build quality while getting knocked for its camera and issues with the touchscreen. Samsung was lauded for great battery life and great screens, but was whacked for its microphone problems. Nokia's pros included its touchscreens while the cons list included poor battery life, lack of apps and laggy response.
source:
FixYa
via
BGR