Study says smartphone failures are more due to users than hardware
27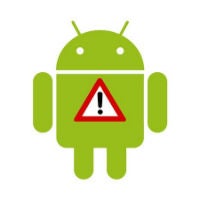 A couple years ago, a study found that
iOS crashed twice as often
as Android, and unfortunately the company that produced that study hasn't followed up. But, a new company has taken a look at the hardware failures of mobile devices and found that the vast majority of failures happen on Android devices. However, we're not convinced that actually means what it would seem.
The study claims that in Q4 of 2015, "85% of the issues found came from Android devices." This obviously sounds bad, but when you remember that Android devices make up more than 80% of smartphones in the wild, it would make sense that a similar percentage of failures exist on those devices. We have reached out to the company behind the study for clarification and possible stats for failures per thousand devices, which would be much more useful data.
Additionally, what the report counts as an "issue" ranges from app crashes to performance issues to battery life complaints, meaning that this study isn't even focusing on hardware much at all. It's also likely why so-called "failures" line up pretty well with market share values. Like Samsung having the 27% of the issues because
Samsung made up about 22.5%
of the smartphone market in 2015. And, Apple with 15% of the failures while holding 16% of the market.
Still, there is interesting info in the data. For example, Lenovo devices made up 21% of the failures in the study and Motorola made up 18%, which is especially notable because Lenovo and Motorola combined only held 5% of the market in 2015, per Gartner data, which means those devices are breaking more often than they should. Xiaomi and Asus also seem higher than they should with 11% and 8% of the failures despite having market shares under 5% each.
Ultimately though, none of this data really reflects too badly on manufacturers because the study says the majority of issues are due to user error, like charging the battery too much which leads to failure, or not updating apps which leads to crashes. So, take care with your devices, update when there are updates to be had and you may avoid troubles more than most.