Gartner: iPhone sales declined year-over-year in Q4 2015 for the first time in history
37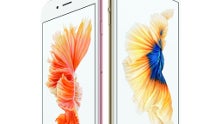 According to Gartner, global smartphone sales rose 9.7% year-over-year during the fourth quarter of 2015. That was the slowest growth for a quarter since 2008. The number of smartphones sold in Q4 amounted to 403 million units. For all of 2015, world-wide smartphone sales tallied 1.4 billion handsets, up 14.4% from 2014.
Android continued its global domination in the fourth quarter. Google's open source OS accounted for 80.7% of global smartphone sales during the three month period. World-wide sales of Android powered devices rose 16.6% year-over-year during the final quarter of the year.
Last quarter, among the top five smartphone manufacturers, only Samsung and Huawei had higher year-over-year growth. Gartner's data revealed that from October through December, Huawei sold 104.09 million intelligent handsets to raise its market share in the quarter from 5.5% to 7.3%, year-over-year. That put it in third place behind Apple. While
Apple reported a small increase in year-over-year iPhone sales for the calendar fourth quarter
, Gartner says that Apple's iPhone sales actually dropped 4.4% during the three month period. That is the first quarter in the history of the product to have produced a year-over-year decline in sales.
Gartner says that Apple racked up sales of 225.9 million iPhones for all of 2015, raising its global market share to 15.9% from 15.4%. On top for 2015 was Samsung. The manufacturer sold 320.22 million smartphones for the entire year. Still, Samsung's market share declined in the period. The manufacturer owned 22.5% of the global smartphone market at the end of 2015's fourth quarter, falling from 2014's 24.7%.
source:
Digitimes