Still a gimmick? Qualcomm announces its first (low-end) 64-bit mobile processor
37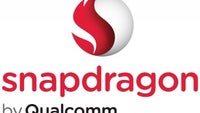 Qualcomm
quietly moved
the man who made the unwise comment calling Apple's new 64-bit A7 a "
gimmick
", but the company isn't going to escape the comment so easily, especially now that it is announcing its own 64-bit mobile processor. Obviously, it has been said here that while the chip is powerful, in its current use
Apple's A7 is more of a marketing gimmick
. Right now, the benefits are limited in the iOS devices that exist now, but we're not a processor manufacturer, so we're allowed to say things like that.
The strangest thing about Qualcomm's announcement today is that the 64-bit Snapdragon 410 that it revealed is designed for low-end devices, meaning it will have just as little benefit as Apple's A7. The devices that will be using the Snapdragon 410 will not have anywhere near 4GB of RAM, and while Android has 64-bit support built-in because of its Linux heritage, the system and the apps are not optimized at all. Very strange indeed, although we can see the benefits of 64-bit on the horizon.
The Snapdragon 410 will have support for high-speed LTE and better graphics. It is essentially an upgrade to the Snapdragon 400 (as you could guess from the number) that you'd find in the Moto G - it is overall faster and it has 64-bit support. The processor will be hitting devices in the second half of 2014.
No word on when we'll hear about the Snapdragon 810, which is what you all likely really want to know about. Given that Qualcomm announced the
Snapdragon 400, 600, and 800
this past January, so we're it seems likely that announcement of the Snapdragon 610 and 810 (presumed names) will be coming next month.