Starting tomorrow, Verizon customers who switch to T-Mobile will receive one-year of Hulu for free
9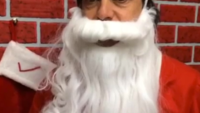 Are you a Verizon customer who binge-watches complete seasons of television shows on Hulu? If so, T-Mobile is looking for you. The nation's third-largest carrier is announcing its fourth Un-carrier Unwrapped gift, aimed at Big Red subscribers. Those Verizon customers making the switch to T-Mobile will receive 12 months of Hulu for free. And depending on the plan you choose, T-Mobile's Binge On will make sure that you don't use even 1KB of your data allowance toward streaming shows on Hulu, or other covered content providers.
T-Mobile's previous Un-carrier Unwrapped gifts for this year included
three months of free unlimited LTE data
for its own subscribers. Sprint customers switching to T-Mobile
received $200 for each line ported over
. Subscribers to AT&T who left the carrier for T-Mobile were given the opportunity to
buy a 128GB Apple iPhone 6s for the price of the 16GB model
, which saved them $200. They also were offered various accessories at half price.
Verizon customers moving to T-Mobile will receive the free year of Hulu if they make the switch starting tomorrow, December 11th. The offer expires on December 17th. Those taking T-Mobile up on the offer will have to bring their Verizon phone number, and sign up for a post-paid Simple Choice plan in order to receive a text message containing a $100 Hulu subscription gift code. Additionally, eligible Verizon customers can still receive up to $650 per line to cover their Early Termination Fees, or to cover the balance of a phone purchase. To qualify for the phone balance reimbursement, you must trade-in your current phone and buy a new one from T-Mobile.
"Verizon customers put up with a lot of sneaky tricks from Big Red these days. Overpriced data, shocking overage penalties and no early upgrade option – just to name a few. So while Verizon spends billions of dollars on TV ads screaming that 'better matters,' we are going to show their customers why the Un-carrier is better with a real gift, half-off the best accessories and a full year of Hulu that comes with unlimited LTE streaming with Binge On at T-Mobile! It's a gift that will keep giving all year long!-John Legere, CEO, T-Mobile
source: T-Mobile