T-Mobile Un-carrier Unwrapped brings 3 months of free unlimited 4G LTE and more
14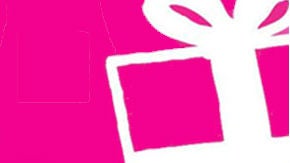 The holiday season is upon us and every company out there wants to convince you that the deals they are offering are the best, so you'll give them your money. T-Mobile is making a pretty solid case with its new Un-carrier Unwrapped promotions which offer nice perks for existing customers as well as a bit for new customers.
T-Mobile said that people tend to use about 10% more data during December, so it wants to make sure no one is worrying about their usage. So, existing Simple Choice customers will get 3 months of unlimited 4G LTE for free beginning December 1st and running until March 1, 2016. Of course, there are a couple caveats: the unlimited data doesn't include tethering, and T-Mobile reserves the right to restrict or terminate data for "misuse", whatever that means.
Beyond that, T-Mobile is offering its Black Friday deals starting on Wednesday the 25th, because no company bothers offering Black Friday deals just on the Friday after Thanksgiving anymore anyway. Customers will be able to get an Alcatel Onetouch Pixi 7-inch LTE tablet for free with any qualifying data plan, which is an okay deal. Maybe more interesting, T-Mobile is also offering a new 32GB Samsung Galaxy S6 for free on an 18-month lease, but you will have to trade something in to get that deal. After the 18 months, you have to either give back the phone or pay full price to keep it, but it will be part of the JUMP! plan, so theoretically, you could also trade it in for a new device.
T-Mobile will be offering $100 off a Samsung tablet and interestingly, you can combine that deal with the offer on the Samsung Galaxy S6. Lastly, you can get a UE Boom Bluetooth speaker for $99, which is $100 off.