Star Wars now has an official app for iOS and Android
11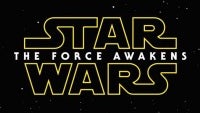 How would you like to train yourself to become a Jedi fighter? Imagine all of the things you could do with the ability to use Jedi mind tricks. "
Yes, Mr. Teller. My bank balance does read $1 million dollars
." Why, you'd be able to walk into any physical store belonging to your carrier and make the rep believe that you have an upgrade available.
Jedi training is one of the new features available on the very first Star Wars app. That's right; up until now there has never been an official app for the hugely popular franchise. Now, with
The Force Awakens
set to open on December 18th, a Star Wars app is available for iOS and Android users. Besides offering information and news about the upcoming film, there is also a countdown timer that will hit 0:00 when the movie premiers.
Learning to become a full-fledged Jedi means that you must learn to become adept at using a lightsaber. To help you learn how to safely wield such a lethal weapon, the app will have you swinging your phone around as though you were engaged in a battle for your life (or at least your hand). And with the app, you can snap selfies as Star Wars characters.
With the new Star Wars app, you will receive notifications when big news hits. Check out Star Wars themed weather forecasts for your area, and listen to classic audio clips and sound effects. You can click on the appropriate link below to add the new Star Wars app to your iOS or Android device. It's a free download. By the way, anyone still rockin' their
Motorola DROID R2-D2 Special Edition
?
source: StarWars (
iOS
|
Android
) via
Engadget