Say goodbye to Square Enix's "GO" mobile games
4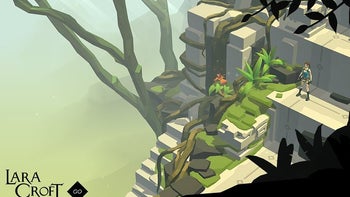 If you haven't heard about the GO mobile series, you're probably not a gamer.
Hitman GO
, Lara Craft GO, and
Deus Ex GO
are among the best turn-based games launched on mobile devices, but that doesn't mean they have achieved financial success as well.
During a recent interview with
PCGamesInsider.biz
, Patrick Naud, Studio Head at Square Enix Montreal, said that his company is not working on other games in the GO series and that there are no plans for the franchise going forward.
Even though all three GO mobile games have been a great success for the studio, it appears that not many people are playing them because they are premium games that aren't available for free.
Despite the critical success and the great revenue we've had, it's sad to see that our games are only played by a small slither of the population because of the price point. That's such a big barrier for mobile users. A lot of people consume mobile games only and they have all these options, all these games; why should they invest money in this one unless they're very convinced?
The good news is the studio will not stop making good mobile games, as Naud points out Square Enix Montreal is determined to craft the best games in the industry. For the moment, no other games are in development at Square Enix Montreal, but we wouldn't be surprised to hear the studio is porting yet another popular PC franchise to mobile.