Sprint's restructuring to result in thousands of lost jobs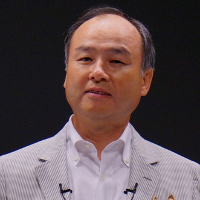 Masayoshi Son, the Chairman of Sprint and CEO of its majority owner SoftBank, says that the carrier needs to cut $2 billion from its operating expenses. That means that thousands of Sprint employees will be losing their jobs. According to Son, Sprint is in a situation where it can pick up new subscribers, even while cutting costs and laying off employees. Just yesterday, the company reported its fiscal second quarter earnings and for the first time in two-years,
Sprint added net new subscribers to its postpaid phone plans
. However, excluding customers who migrated from pre-paid to postpaid, that addition totaled only 38,000 subscribers.
Son is in favor of deep cuts. He says that reducing operating expenses by $2 billion is a minimum target, and the cuts could be even deeper. Other Sprint executives are falling in line with CEO Marcelo Claure telling employees that the job cuts are a necessary part of returning to profitability. While the pink slips could continue to be issued through next year, Claure says that he wants to make sure that no stone is left unturned. And that means that some perks offered by the carrier to employees, such as free water bottles and yogurts, will no longer be given to employees. Executives will be forced to use Uber or regular Taxi rides on business trips.
Claure says that he wants to hold back on the job cuts until the end of January to improve the severance pay for Sprint employees. However, instead of getting two weeks of pay for every year worked at Sprint, employees let go will receive one week of severance pay for every year they toiled for the carrier. The cut only applies to those let go after January 2016. Claure says that the previous package was generous in comparison to other firms, but that Sprint needs to apply a more realistic level when determining severance pay.
Sprint's financial woes could be the reason why it
has decided not to take part in the FCC's auction next year
of some highly coveted low-frequency spectrum. The 6000MHz airwaves travel farther and penetrate buildings better. Officially, the reason given by Sprint for not participating is that the company has sufficient spectrum to continue to upgrade its network.
The major complaint about Sprint is its network. But Claure says that the use of two-channel carrier aggregation in the 2.5GHz spectrum has improved the quality of the network by improving the speed. The CEO knows that there is a long way to go in this turnaround. "
If this is a marathon, we are one-third there
," Claure said.
source:
Bloomberg
via
FierceWireless